Kolaborasi The North Face x Gucci Collection Dalam Permainan Pokemon GO
Sebuah ciri baharu dalam permainan yang terkenal iaitu Pokemon GO telah menampilkan pakaian avatar yang diilhamkan dari The North Face x Gucci Collection.
Anda berpeluang untuk menemukan item avatar tersebut di PokéStops yang terpilih dengan ikon Gucci Pin pada pemintal mereka.
Item yang diberi ialah T-shirt, topi dan juga beg galas dengan logo The North Face x Gucci yang pastinya membuat peminat dan pemain lebih teruja.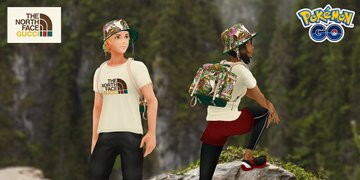 – Set pakaian avatar The North Face x Gucci Collection; Pokemon GO –
Walau bagaimanapun, hanya beberapa lokasi sahaja yang anda boleh dapatkan item tersebut dan ia sudah bermula sejak semalam.
Namun sayangnya di Malaysia ketika ini masih belum menjadi lokasi item tersebut. Sebaliknya lokasi paling terdekat anda boleh dapatkan adalah di Singapura, Hong Kong dan beberapa daerah di Jepun bagi negara Asia.
Sehingga kini, masih lagi tiada informasi berkenaan jangka masa item ini boleh didapatkan oleh pemain.
Jika anda peminat permainan Pokemon GO dan ingin mendapatkan item tersebut, bolehlah anda pergi ke daerah-daerah tersebut. Anda juga boleh dapatkan maklumat lebih lanjut menerusi laman twitter @PokemonGoApp.
[Sumber: Gamepur]